Bear Grylls Survival Series Compact Multi-tool From Gerber
Bear Grylls Survival Series Compact Multi-tool From Gerber
Write Review
Our Customers Rate Us
Questions?
Call 01708 853 232
One of our team will be happy to assist you! Lines open Mon to Sat 10am till 5pm
Description
Videos
Warranty
Other Details
Review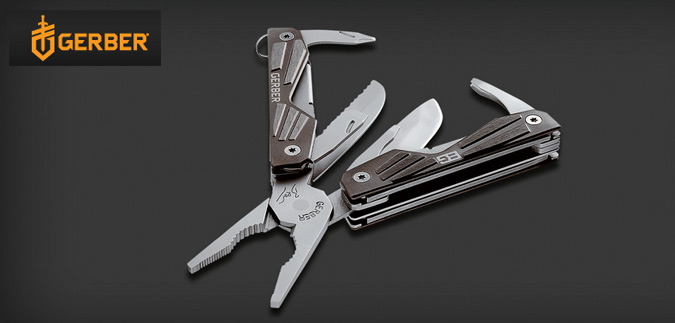 Bear Grylls Survival Series Compact Multi-Tool from Gerber
The only compact multi-tool with two full size blades on it.
The Compact Multi-tool is small enough for a keychain or pocket, yet packs a big punch when you need it most.
The fine edge knife is can cut most things and the serreated knife can cut through a 3 inch branch in about a minute or so. All the screw drivers fit all the basic screws you would come across. The bottle opener opens bottles pretty easy. The tweezers are the only thing i wouldn't give 5 stars because they don't open up very wide and its hard to get a grip on them. The pliers work good and are easy to grip.The wire cutters can cut wire easliy but not very thick wire. Overall its a great multi-tool to have and very sturdy, strong and concealable. Great job Gerber and Bear Grylls!

10 Components
Needle Nose Pliers
Wire Cutters
Fine Edge Knife
Serrated Knife
Phillips Screwdriver
Small Flat Driver
Medium Flat Driver
Lanyard Ring
Bottle Opener
Tweezers
Compact and Lightweight - Fits on keychain or in pocket
External components and nail nicks for easy access
Priorities of Survival - Pocket guide contains Bear's survival essentials
Open Length: 4.3''
Closed Length: 2.5''
Weight: 3.0 oz.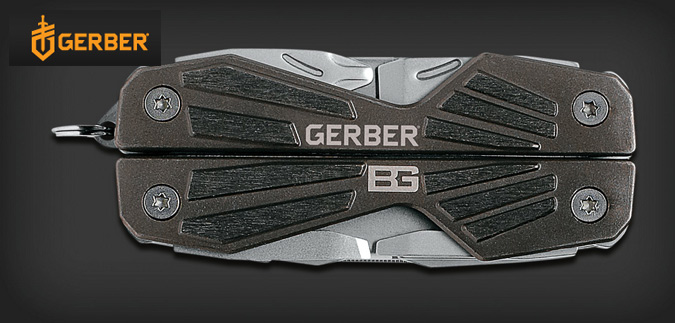 Sku :
talk about this product with your friends!
comment for a chance to win awsome airsoft prizes. You must leave also post on facebook checked for a chance to win!