Bear Grylls Survival Series Ultimate Multi Tool From Gerber
Bear Grylls Survival Series Ultimate Multi Tool From Gerber
Write Review
Our Customers Rate Us
Questions?
Call 01708 853 232
One of our team will be happy to assist you! Lines open Mon to Sat 10am till 5pm
Description
Videos
Warranty
Other Details
Review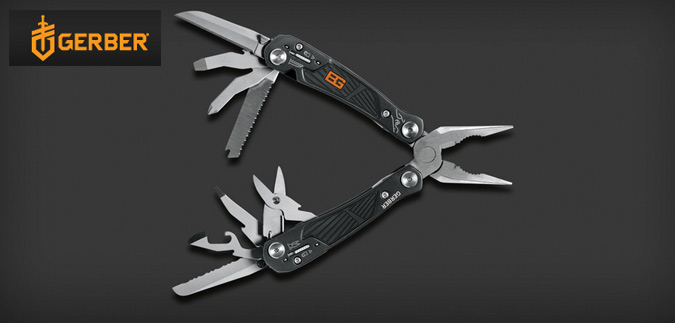 Rugged construction, spring loaded pliers, external locking tools and an extra grippy handle earn this tool its moniker: the Ultimate Multi-tool.
The features and ergonomics of the Ultimate Multi Tool are useful across a wide range of my daily activities, from work to sporting and leisure pursuits. I like having the ability to wear the pouch laterally along my belt, rather than hanging from it. It doesn't hang up on the car seat or get in the way of the seatbelt when worn that way, and it spans the space from one belt loop to the next just right, so it doesn't slide around. It's a keeper.

12 Stainless Steel, Weather-Resistant Components

Needle Nose Pliers
Fine Edge Knife
Serrated Knife
Saw
Phillips Screwdriver
Small Flat Driver
Medium Flat Driver
Lanyard Ring
Bottle Opener
Can Opener
Scissors
Wire Cutters
Ergonomic Textured Rubber Grip - Maximizes comfort and reduces slippage
Spring loaded jaw for simplified single-hand use
External components for easy access
Patented Safe.T.Plus System - Enhanced safety by locking components into usage position
Nylon Sheath - Lightweight, military-grade, mildew resistant
Includes Land to air rescue instructions
Priorities of Survival - Pocket guide contains Bear's survival essentials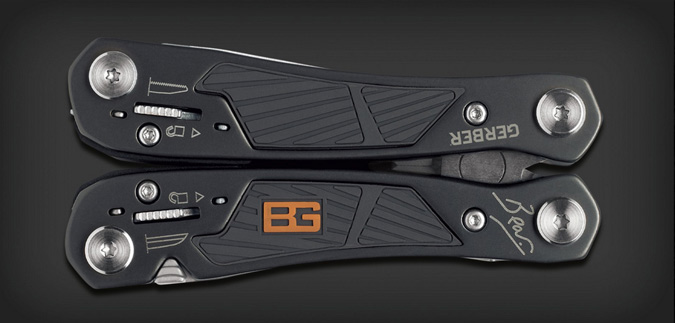 Sku :
talk about this product with your friends!
comment for a chance to win awsome airsoft prizes. You must leave also post on facebook checked for a chance to win!